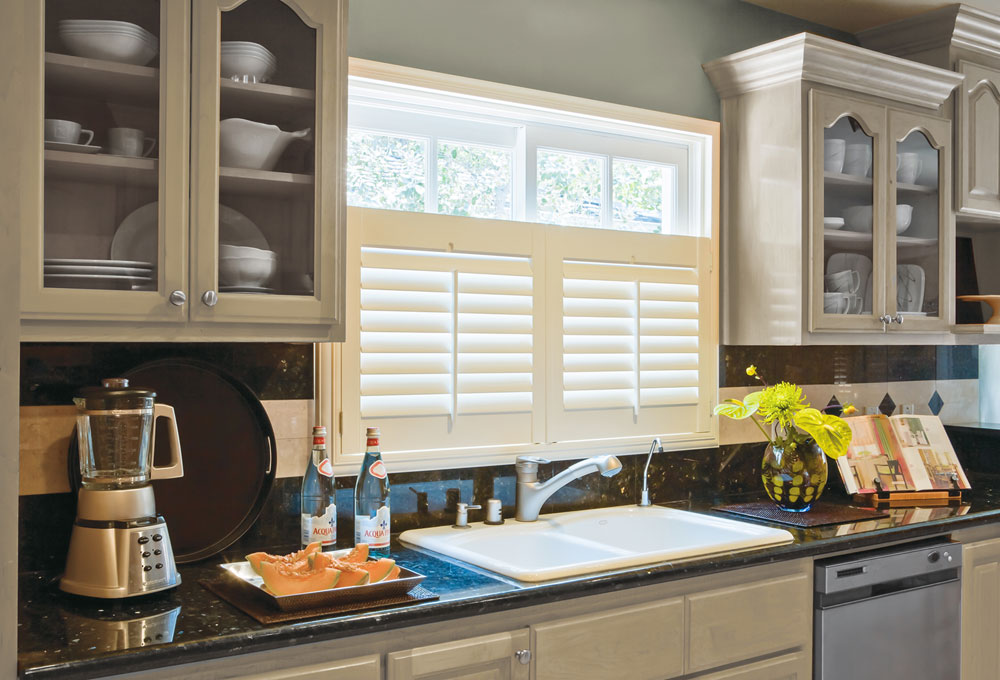 Kitchen Shutters
Whether you opt for a traditional or modern kitchen design, our made-to-measure window shutters are available in a range of colours and finishes to suit your unique home style.
Functional as well as stylish, kitchen shutters are easy to wipe clean and our Java range is 100% water resistant, perfect for steamy environments.
Advantages of Kitchen Shutters:
Low maintenance and easy to clean
Style flexibility to suit traditional or modern kitchen designs
Available in a range of colours and finishes
Privacy and light control
100% water-resistant Java range is ideal for humid kitchens
Don't retain smells from the kitchen the way blinds do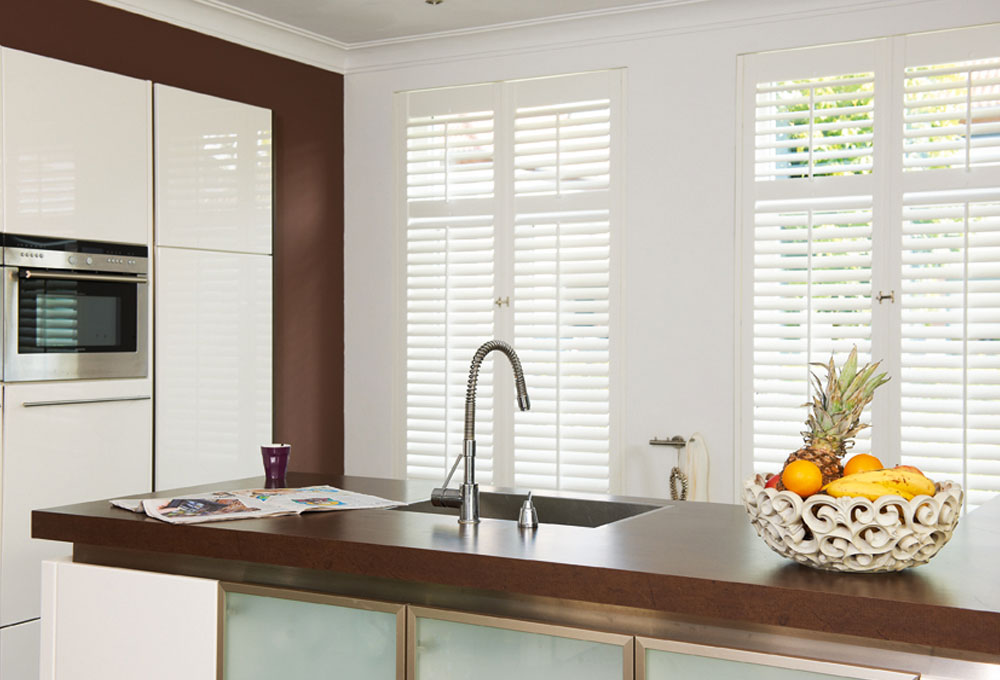 Which Shutter Style?
Kitchen shutters can help to breathe new life into your home, complementing both contemporary and classic kitchen styles.
Café style and tier-on-tier shutters are amongst the most popular choices for kitchens thanks to their flexibility when it comes to privacy and light control. Other popular options include:
Our skylight shutters make a a highly attractive addition to kitchen extensions. A firm favourite with our customers they bring light and a clean, fashionable look to the room.
We also offer special shape shutters to fit smaller and unusually shaped feature windows.
Get in touch or call 01270 619 006 to book a FREE in-home design consultation today.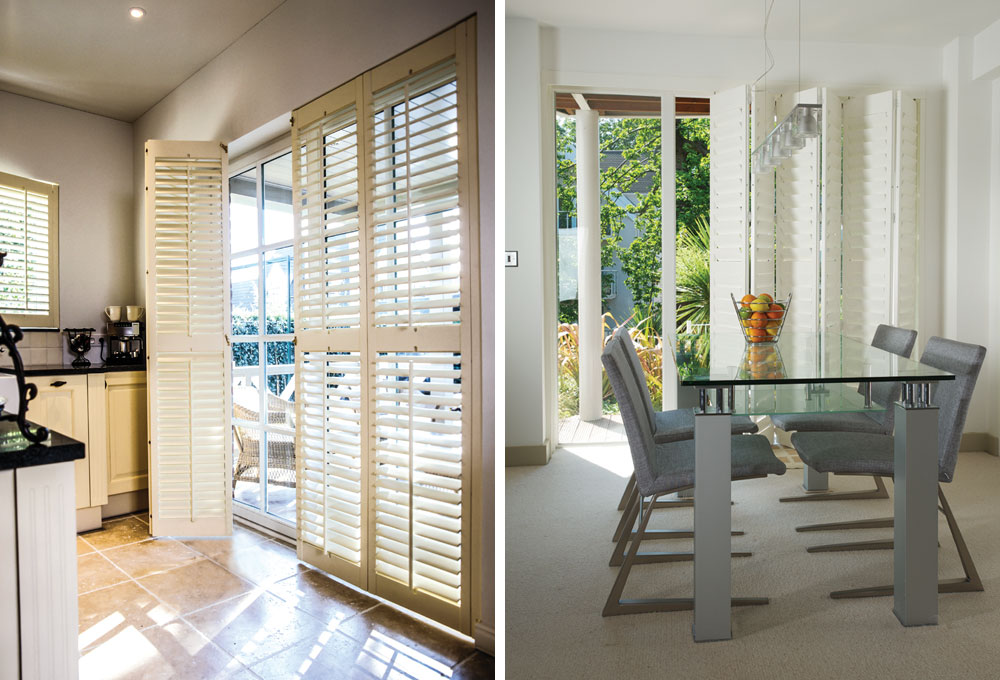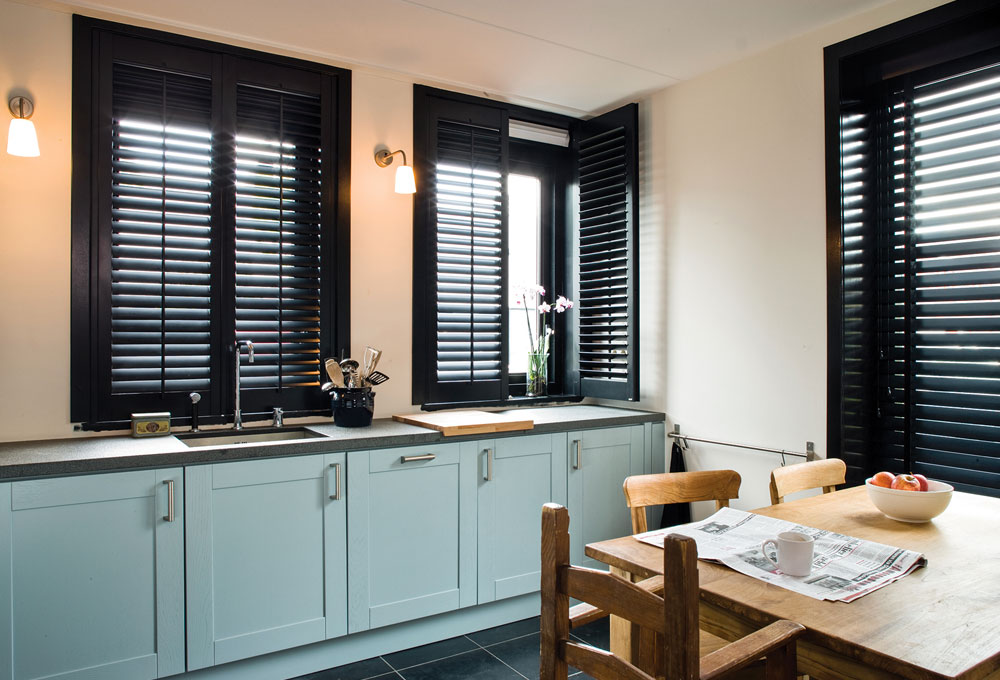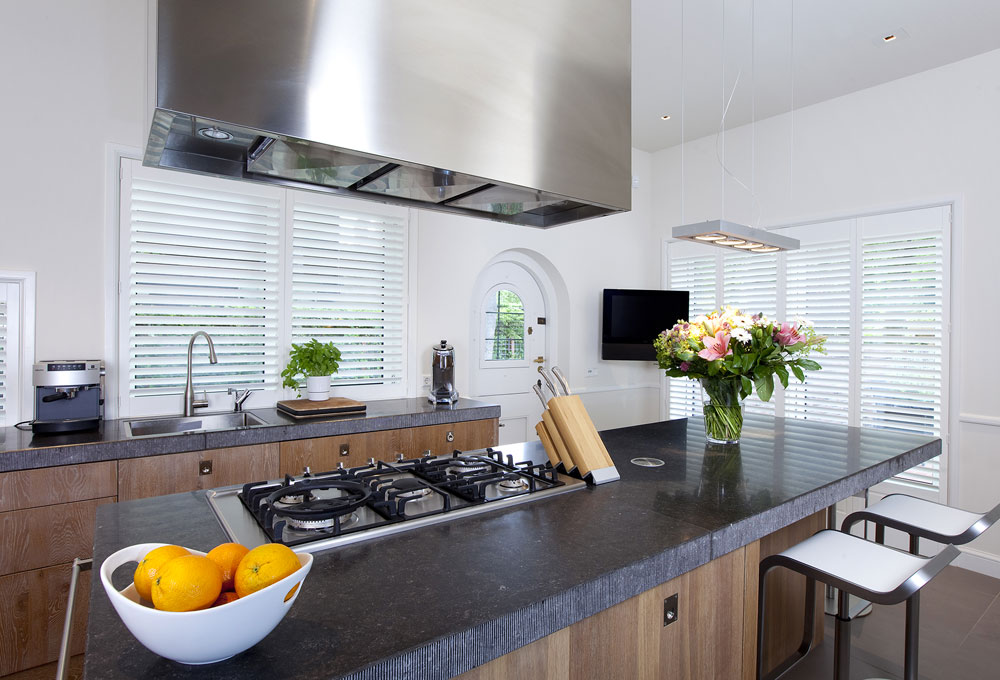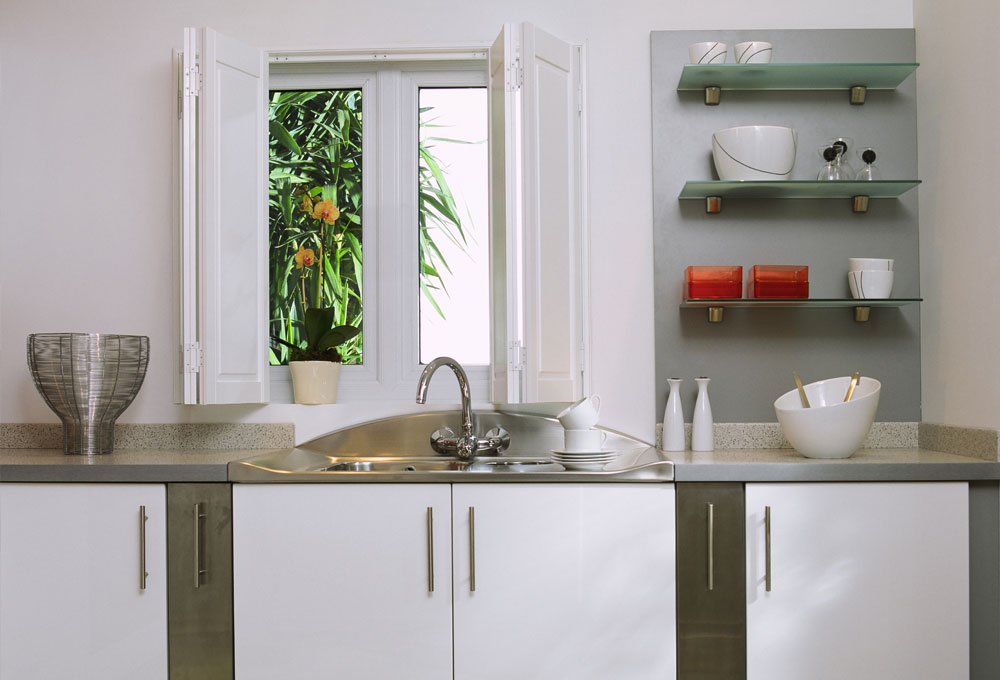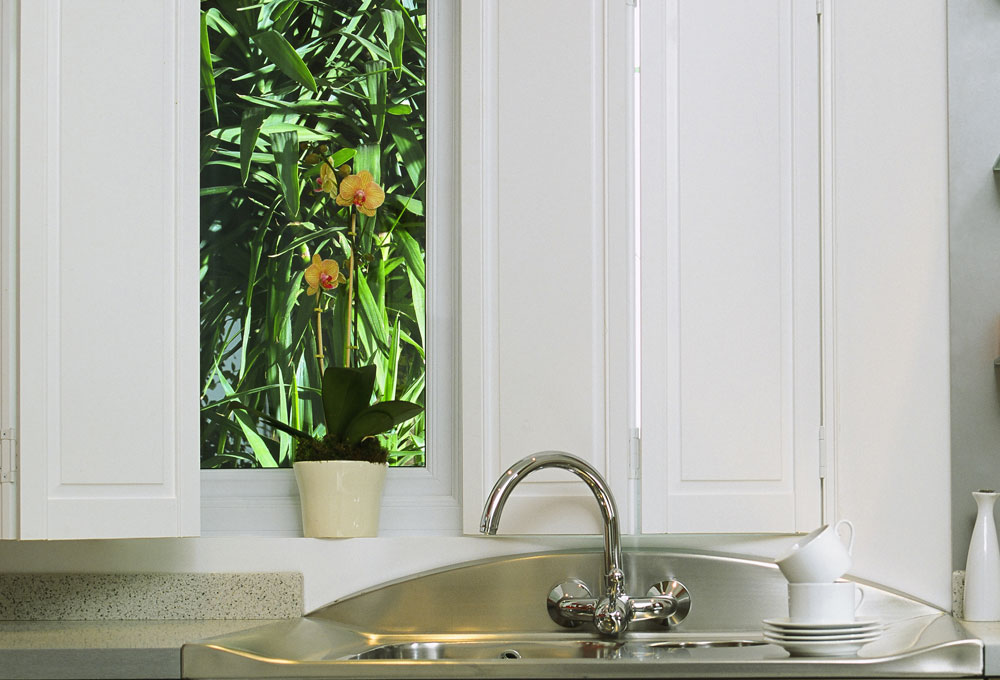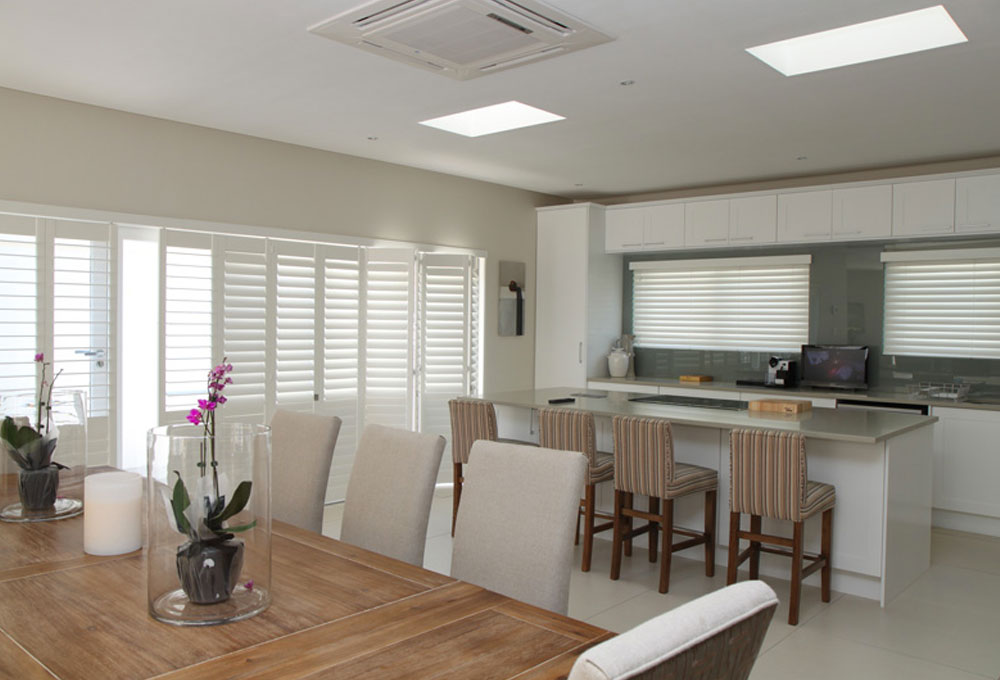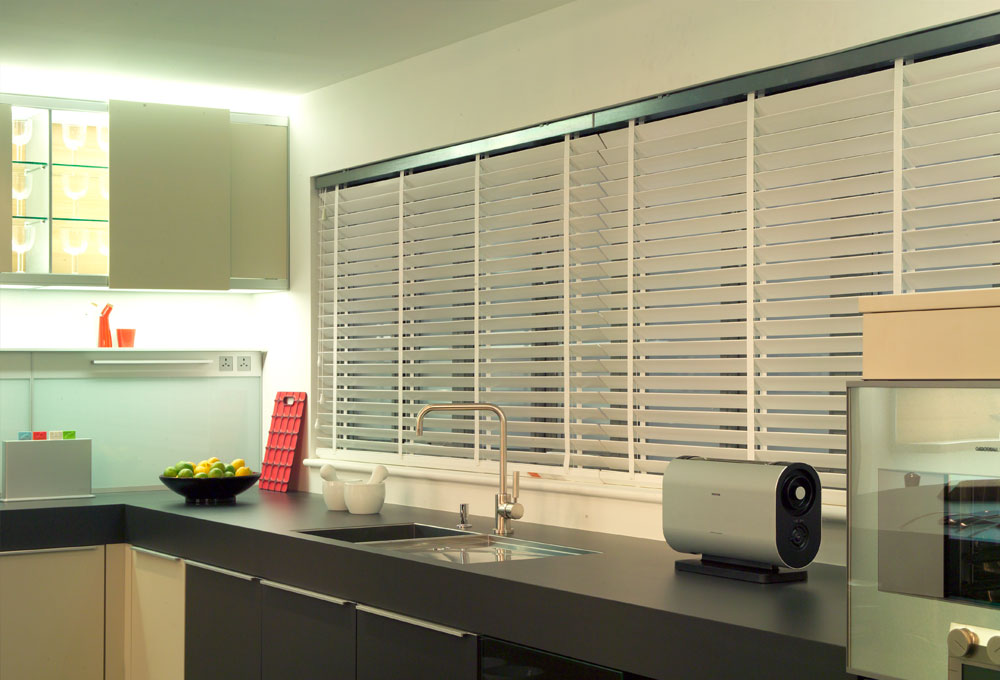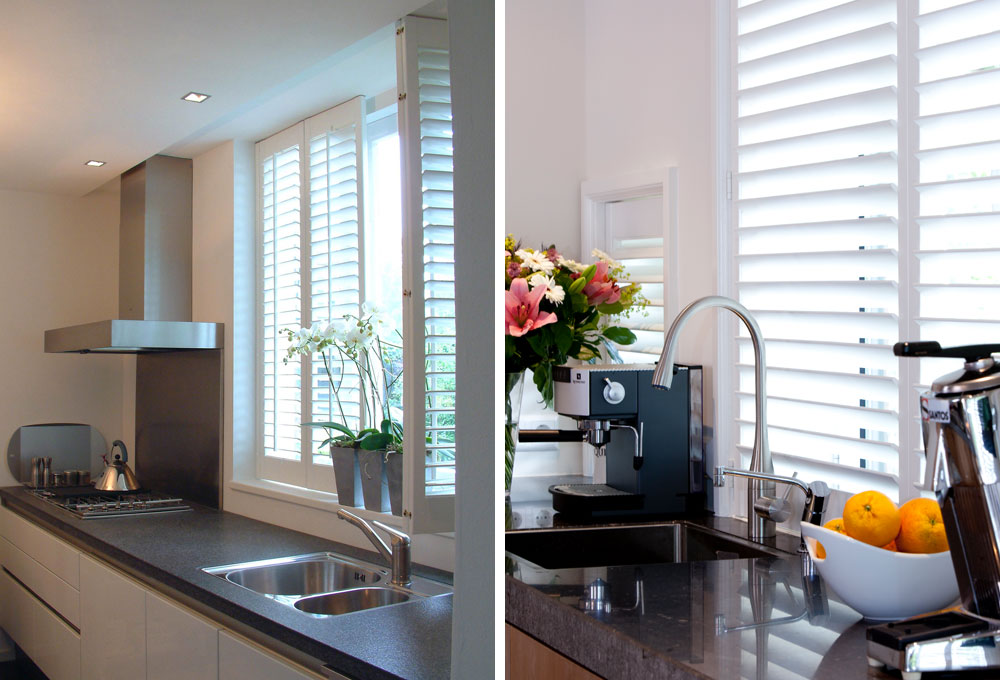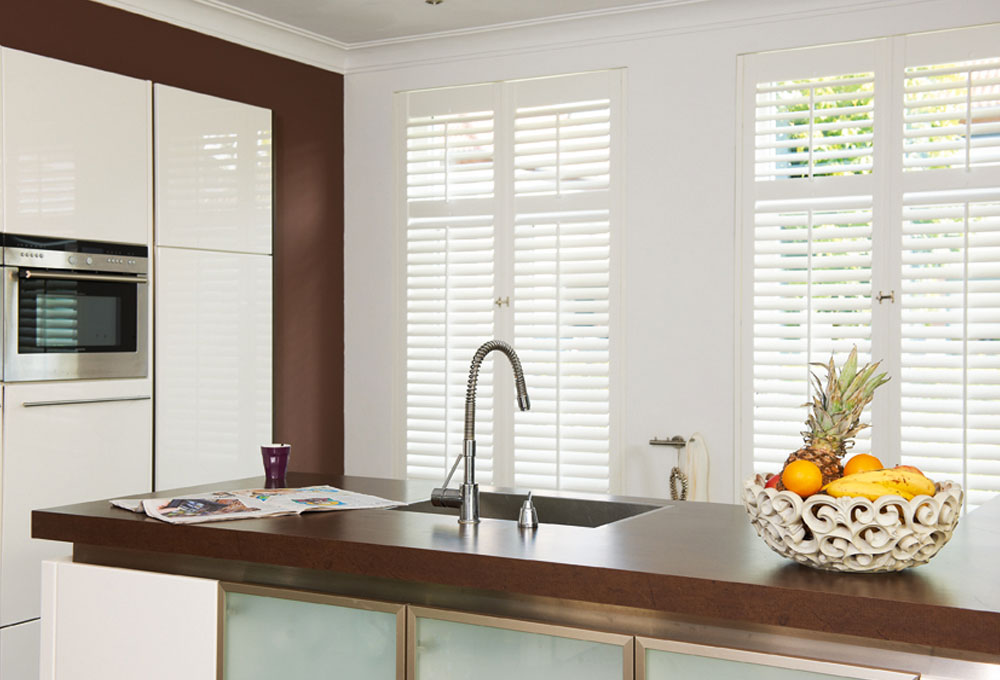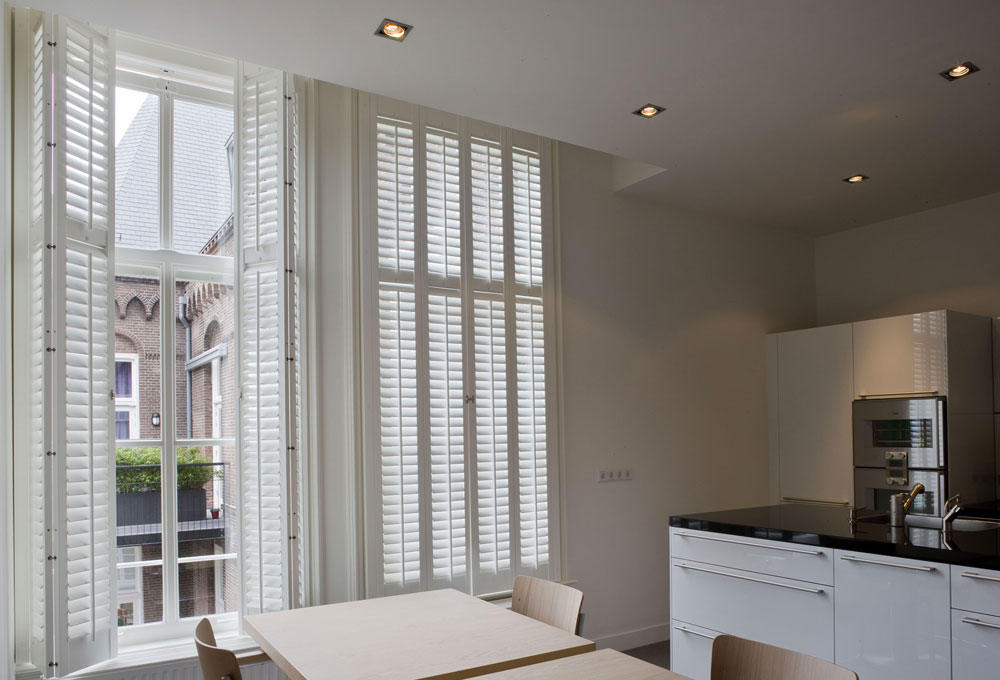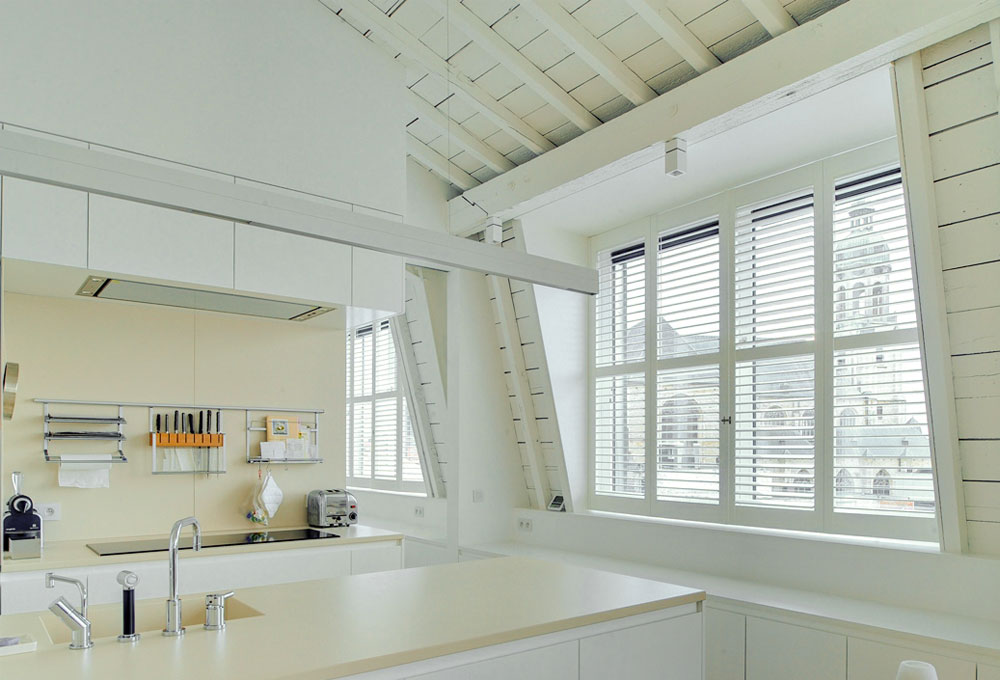 Quote For Shutters
Contact us for a free quote for kitchen shutters