Summer Plantation Shutters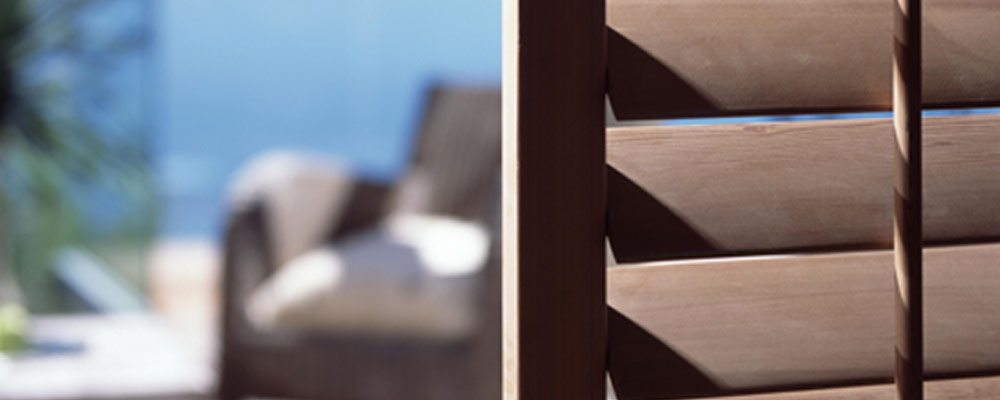 With summer just around the corner you want to make the most of the sunshine both inside and outside of the home.
Not only do our window shutters offer a continental chic finish that makes you feel like you're on holiday, they also provide many practical benefits too.
Advantages of Summer Window Shutters
Window shutters can help to protect your furniture from the fading effects of the sun. They are a great way to ventilate your home, whilst maintaining light levels and protecting your privacy.
The moveable louvres can be tilted to allow a nice airflow into a room, reducing the heat and directing the glare from the sun.
Perfect for children's bedrooms, a window shutter installation can also help you to sleep better at night by blocking out the lighter summer nights and early mornings.
Lighter, Fresher & Vibrant Interiors
Our stylish plantation shutters are available in a number of different styles to the unique requirements of every home.
We can tailor the look and finish to perfectly complement your interior design. You can choose from a range of materials, louvre options and colours to suit your needs.
Our white window shutters are a highly popular choice for summer shutter installations because they make every room look lighter, fresher and instantly vibrant.
Summer Shutter Styles
Our full height shutters can be installed with a handy mid-rail to allow different shutter sections to be tilted independently of each other.
Café style shutters maximise the light on sunny days without compromising on the privacy of the lower half of your windows.
Our tier-on-tier shutters provide all the benefits of full height shutters and café style shutters in one, providing the ultimate in light and privacy control.
Quote For Shutters
Call us on 01270 619 006 to arrange a convenient in-home appointment and get a free quote for your window shutters.
Want A Quote For Shutters?
Get in touch with our design team today