Stylish Bedroom Shutters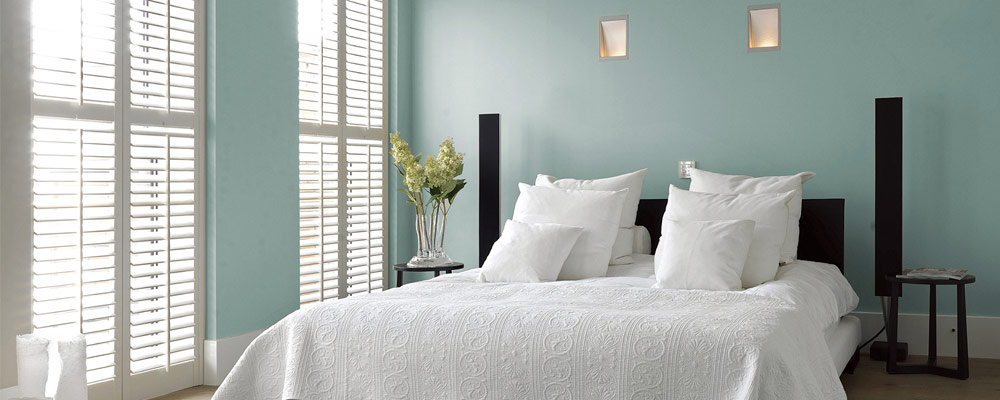 Bedroom shutters are a stylish way to protect your privacy, reduce noise and control light.
The bedroom is a sanctuary within a home for catching a time out and resting. It's therefore important that the styling of the room reflects a space that you can relax in.
You can choose any colour for your bedroom shutters with our tailored colour matching service. We can achieve almost any colour you desire to fit with your bedroom decor, however, white, creams, greys and pastels are best for creating a muted and relaxed atmosphere.
We can also supply and install bespoke bedroom shutters for unusually shaped windows, doors and even wardrobes with our Track Shutters range.
Whatever your taste and practical requirements, we have a shutter solution to perfectly fit with your bedroom.
The Perfect Nights Sleep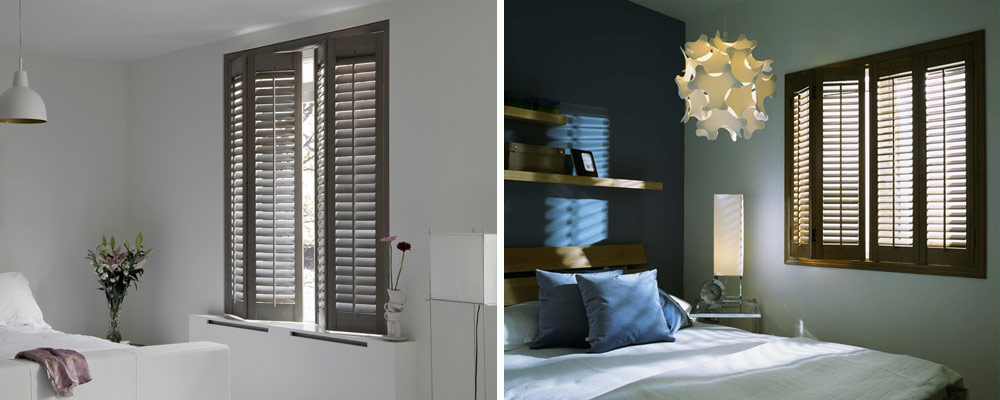 Enjoy the peace of a completely darkened room at night and flood your room with natural light to brighten your days. You can also add black out blinds as an additional layer for the perfect nights sleep.
Window shutters provide a clean and timeless look, with the ability to manage the levels of natural light in order to create the perfect calming atmosphere to for your bedroom.
Shutters for Children's Bedrooms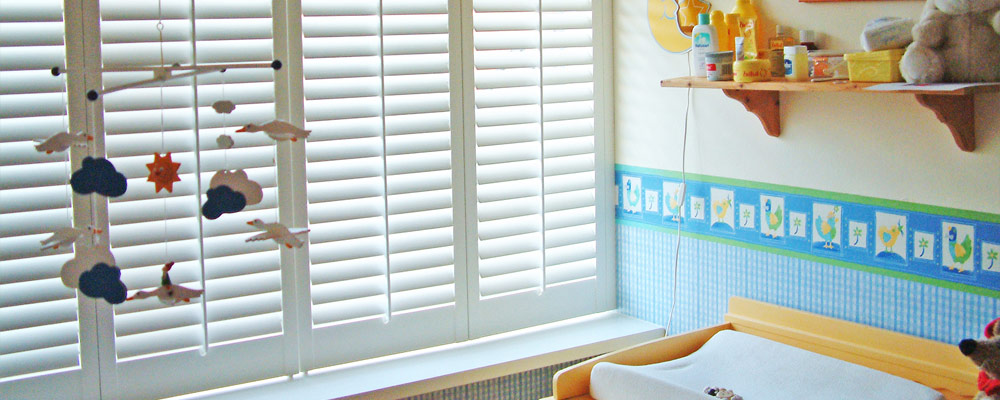 Window shutters are becoming an increasingly popular choice for children's bedrooms because they don't feature dangerous chords like blinds and they don't harbor dust like curtains.
Benefits of Shutters for Children's Bedrooms:
No dangerous chords
Easy to clean and maintain
Reduces drafts for added insulation
Reduces noise from outside
Perfect light and privacy control
Custom colour options to suit any interior
Book an in-house design consultation with us today by calling us on 01270 619 006 or complete our handy online form and we'll call you back.