How to Choose the Right Shutters
If  you are considering shutters in your home but aren't sure which type to choose here's a rundown of the different types of shutters that are available, how they work and where they are best suited.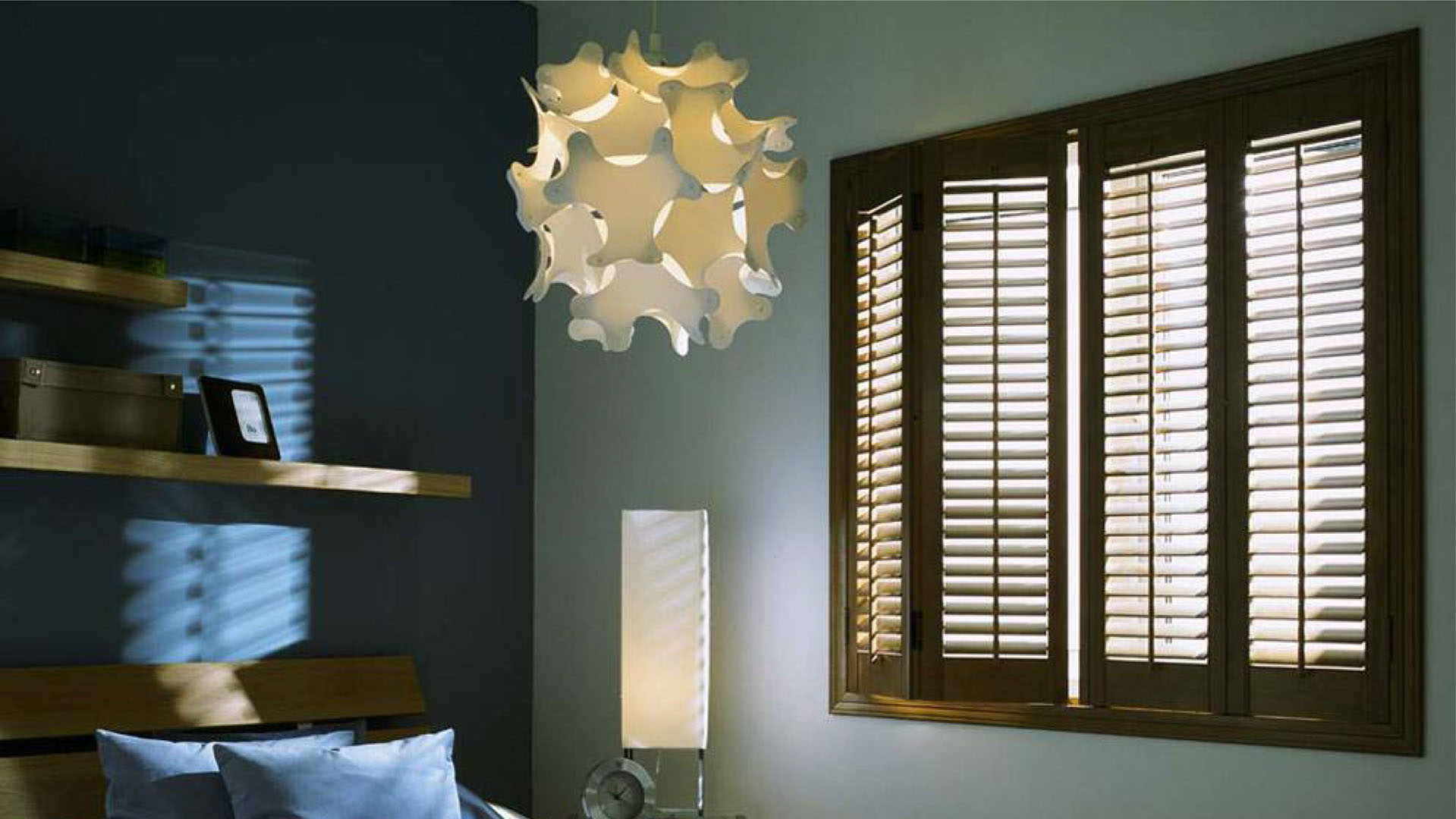 Cafe Style Shutters
A popular choice for ground-level windows and townhouses. This style of shutter covers the lower half of the window which provides privacy where you need it and allows light to fill the room from the top half of the window. Café style shutters are great for accentuating existing window features and pair beautifully with blinds or curtains to create a layered window dressing.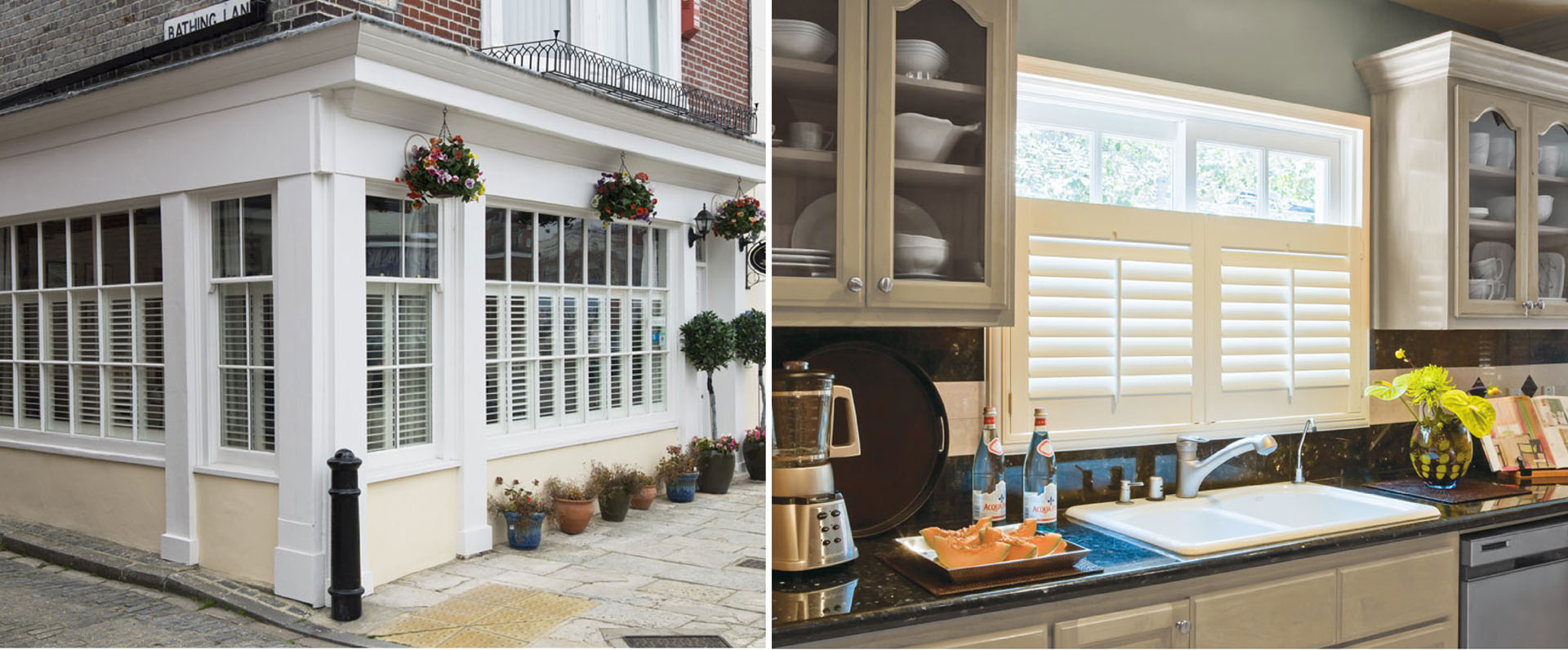 Full Height Shutters
As the name suggests, full height shutters span across the entire window to create a complete window covering. This style of shutter complements most window styles and rooms but is particularly suited to bay windows. There is also the option to add a mid-rail that separates the shutters into sections giving you more control over privacy and how much light you would like to let into the room.
Tier on Tier Shutters
Tier on Tier shutters offer more versatility as they feature two sets of independent panels which fit the top and bottom sections of your windows. Each panel can be moved to allow you to alter the appearance of the shutters and customise how much light and privacy you would like. When closed they resemble the appearance of a full height shutter, whilst opening the top panels echoes the look of cafe style shutters.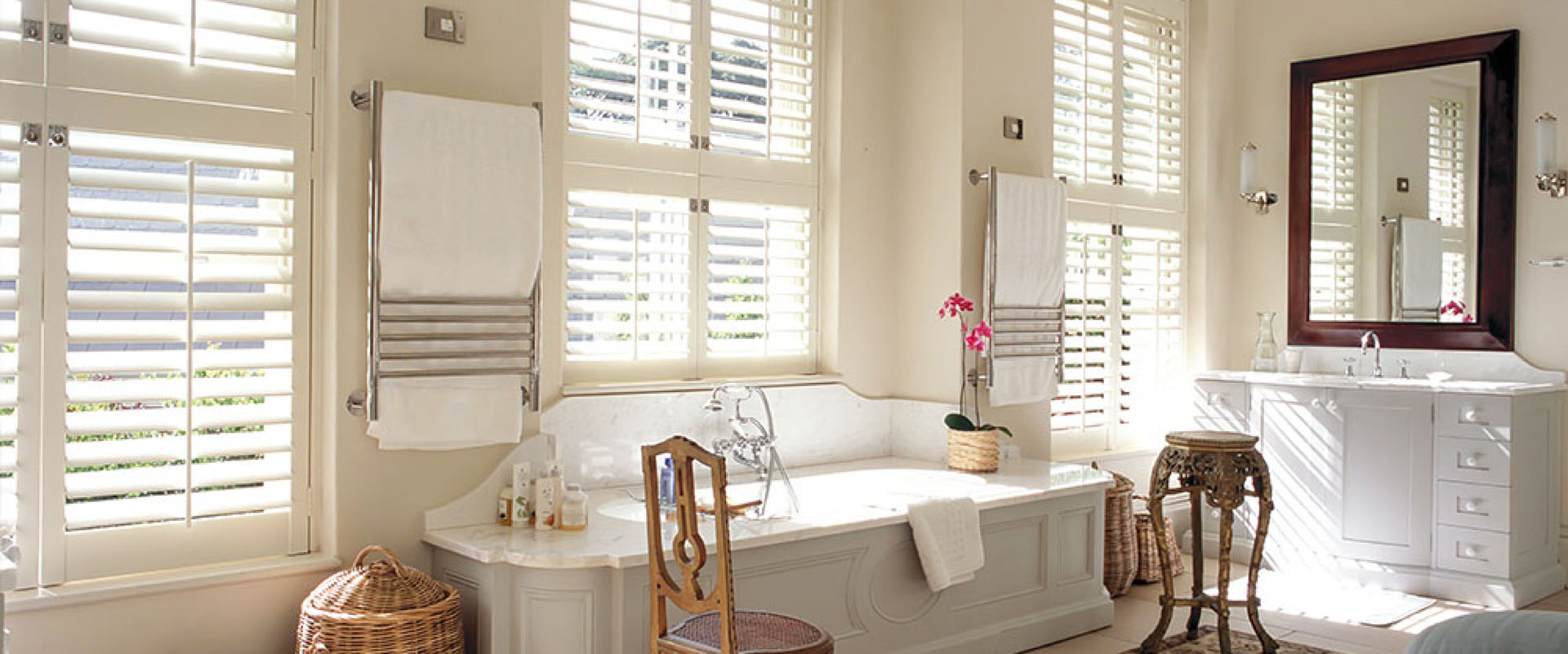 Bay Window Shutters
Designed to help you make the most of the sunlight in your home, bay window shutters accentuate the architectural features of your bay. This quintessential style can be customized for cafe style, full height and tier on tier shutters.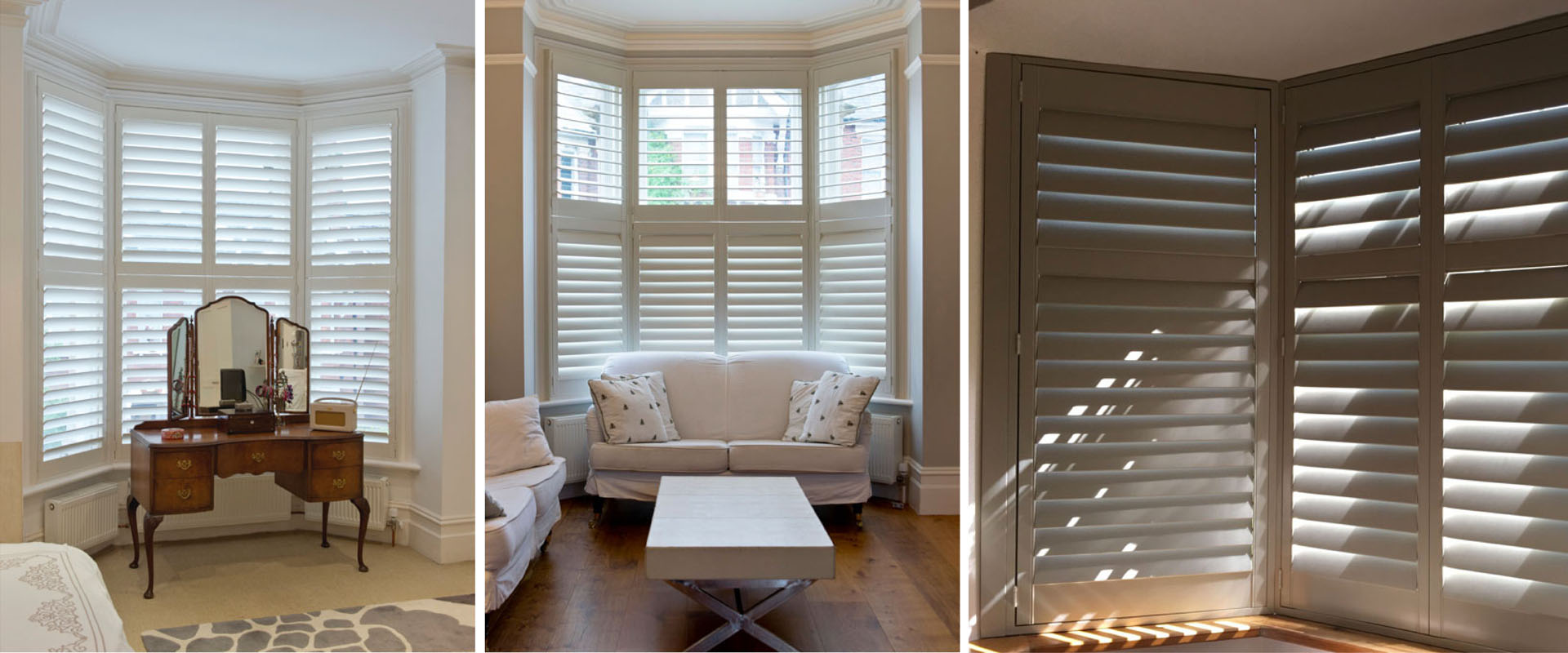 Shaped Shutters
Shapes shutters are an ideal option for arched, angled or porthole shaped windows. Shaped shutters are made to fit the exact specifications of the window which makes them the ideal solution for covering uniquely shaped windows. If you are looking to make a statement that is both stylish and practical a shaped shutter could be the best way to add privacy and control light levels.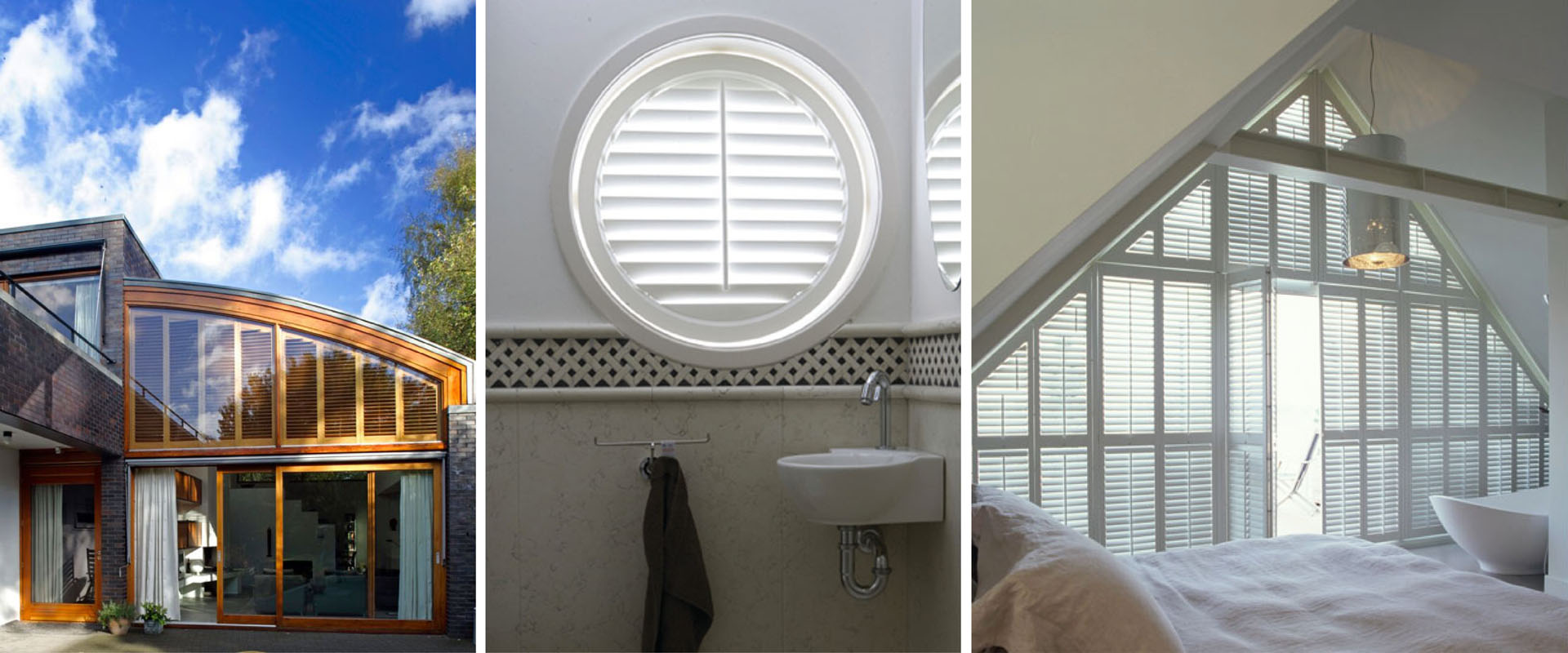 By-Pass Track Shutters
By-pass track shutters are a great space-saving solution as each shutter panel can slide past the other to open and close individual sections. This style of shutter is great for wardrobes and room dividers as the smooth open and close mechanism makes them easy to operate.
Bi-Fold Track Shutters
This style of shutter is a clever design that allows panels to be neatly folded away against adjoining walls and spaces. Bi-fold shutters lend themselves perfectly to patio windows because they are so easy to open and close.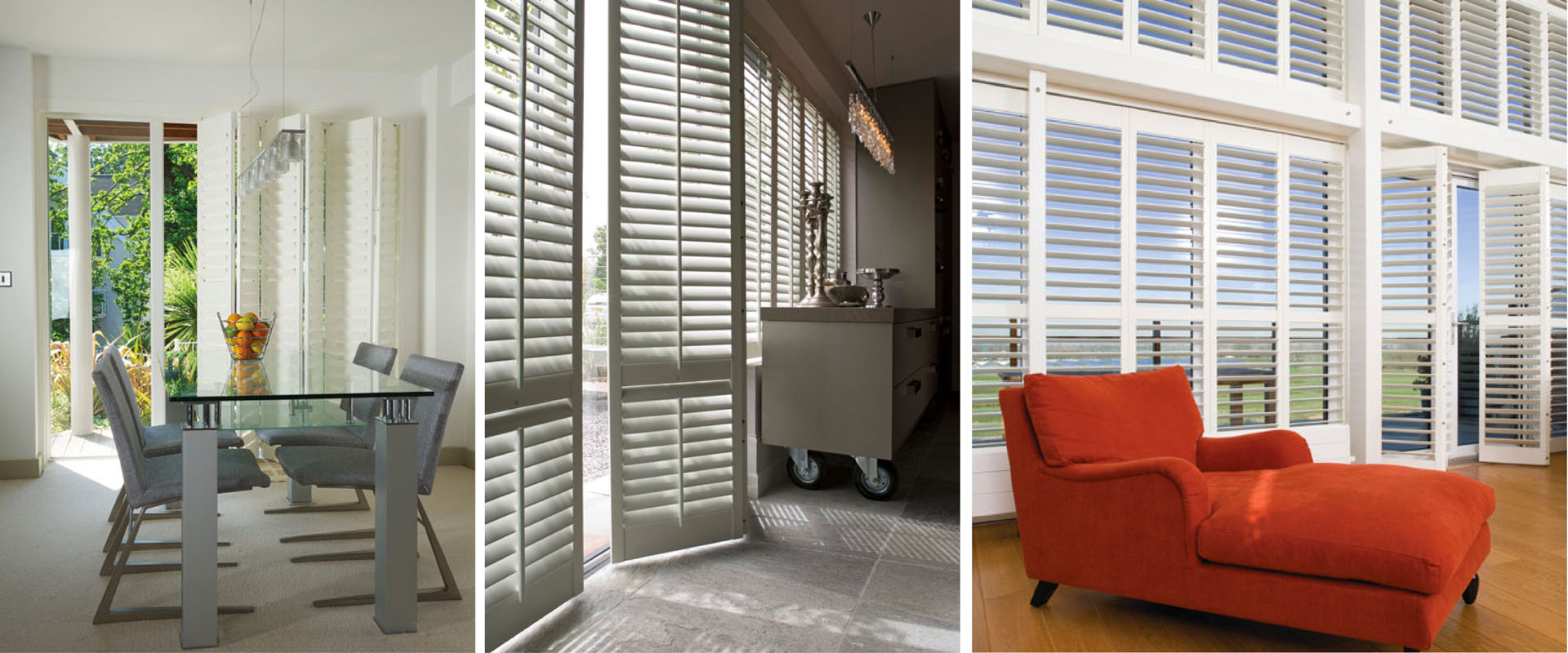 Solid Panel Shutters
Unlike other shutter styles, solid panel shutters completely block out all light once closed and can't be tilted to adjust light levels when closed, however, they do offer enhanced insulation. Opening the panels fully will let in as much sunlight as possible during the day and shutting the panels at night will help to block out any external light sources.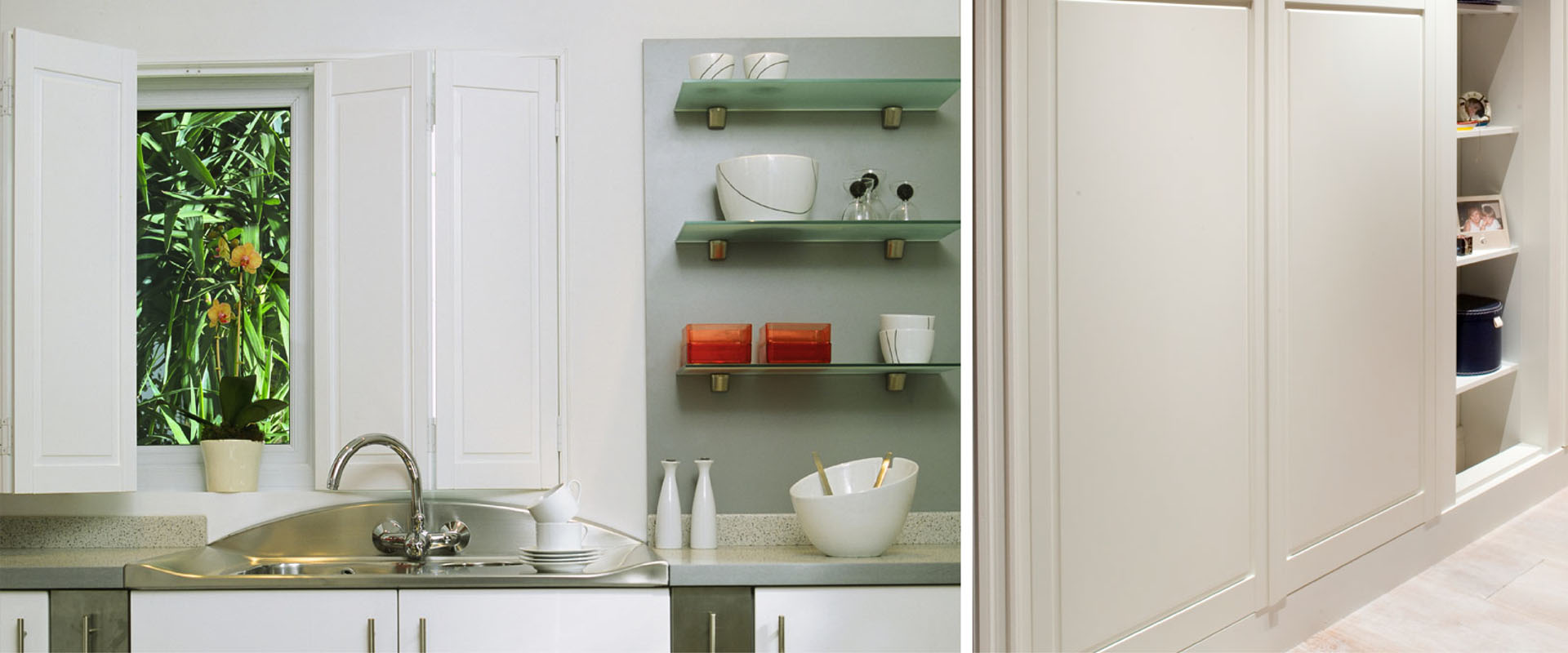 Conservatory Shutters
Designed to complement an array of shapes and sizes, this style of shutter will accentuate the structure of your conservatory. Keep your conservatory warm in the winter and cool during the summer by tilting the shutter louvres to suit your needs.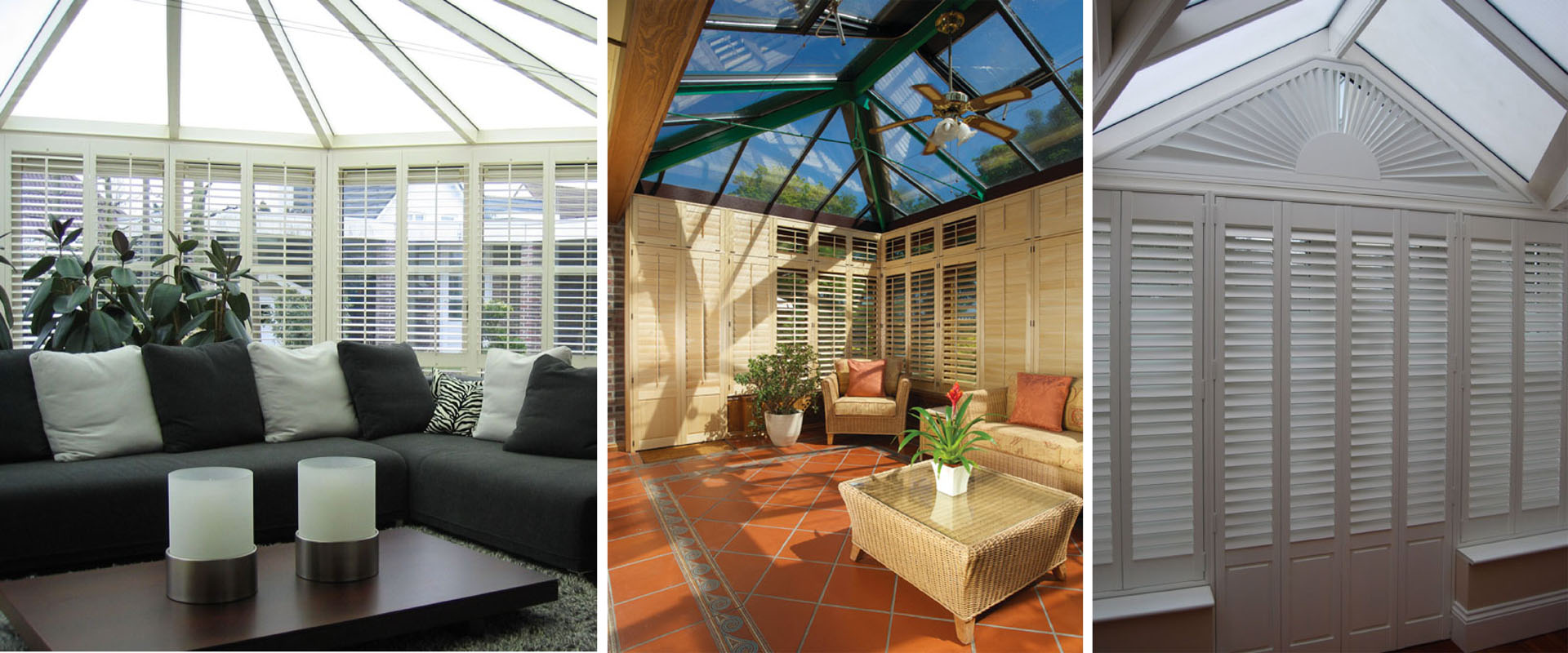 French Door Shutters
The style of shutters are fixed directly to the door, not the frame, and feature cut outs to accommodate handles and locks. Set on hinges, the panels are easy to open for access to clean your glass making them a really practical solution for your patio and balcony doors.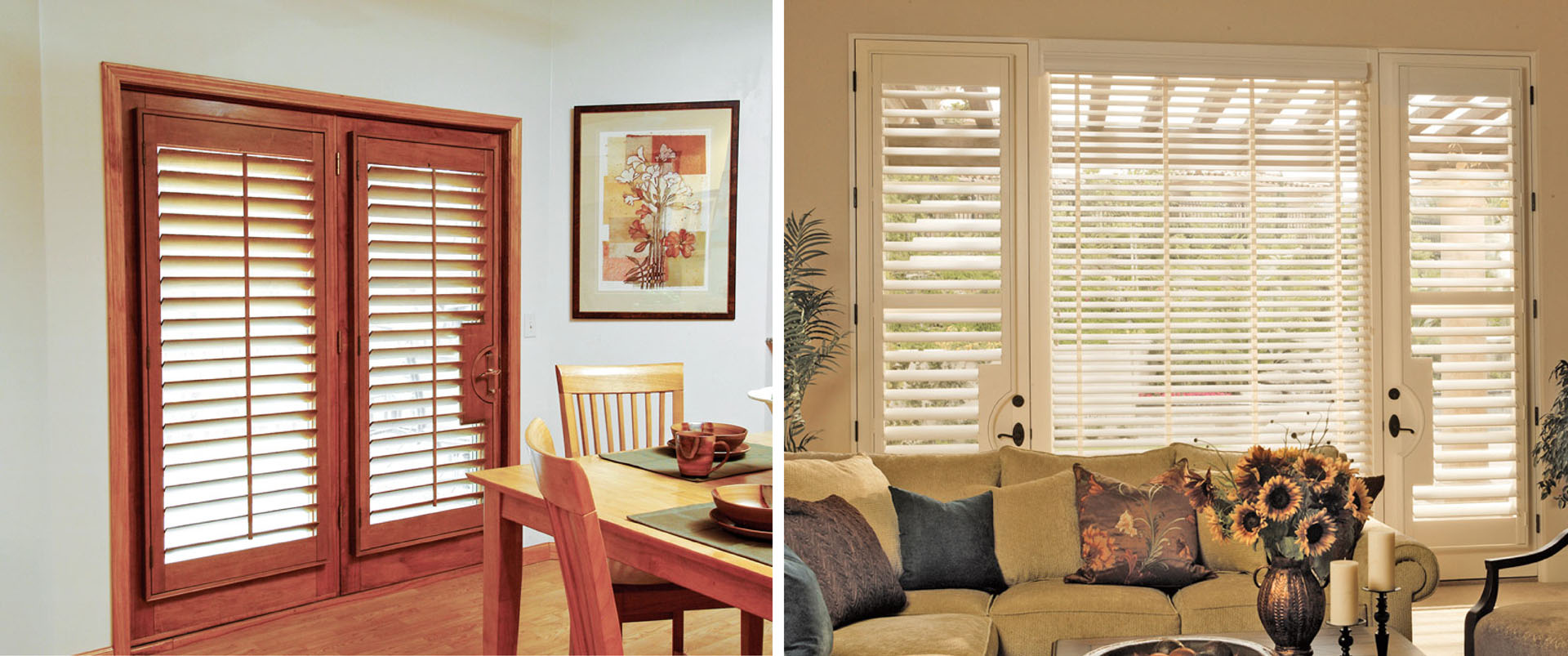 Skylight Shutters
Hanging blinds on an angled window or skylight isn't easy which is why skylight shutters are a great solution. Designed to suit angled windows, this style of shutter is perfect for a loft conversion or conservatory.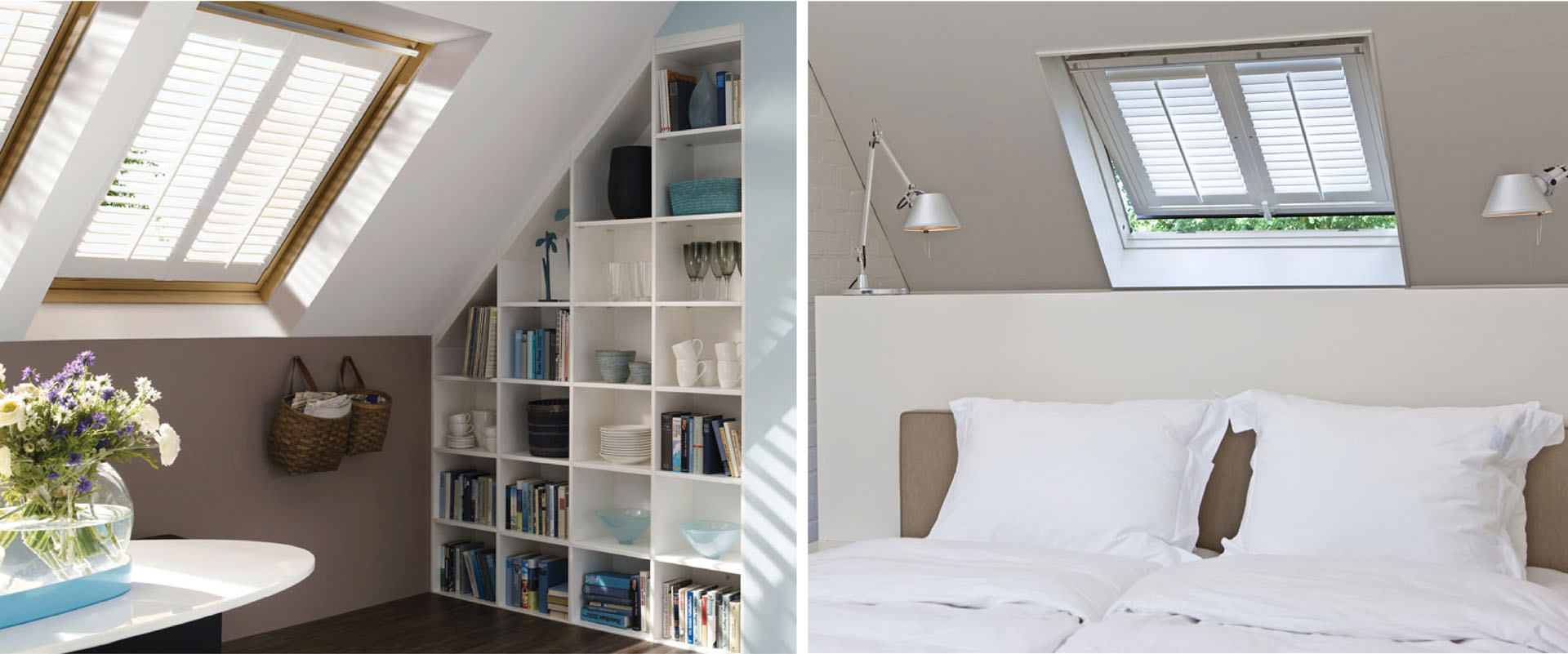 Wardrobe Door Shutters
This stylish option is a great way to customise your built-in wardrobe, alcove or understairs cupboard. This design is perfect for those hard to furnish spaces where a traditional wardrobe won't fit. This style of shutter also comes with two track options, choose from sliding doors or folding doors to customise your experience and make the most of space.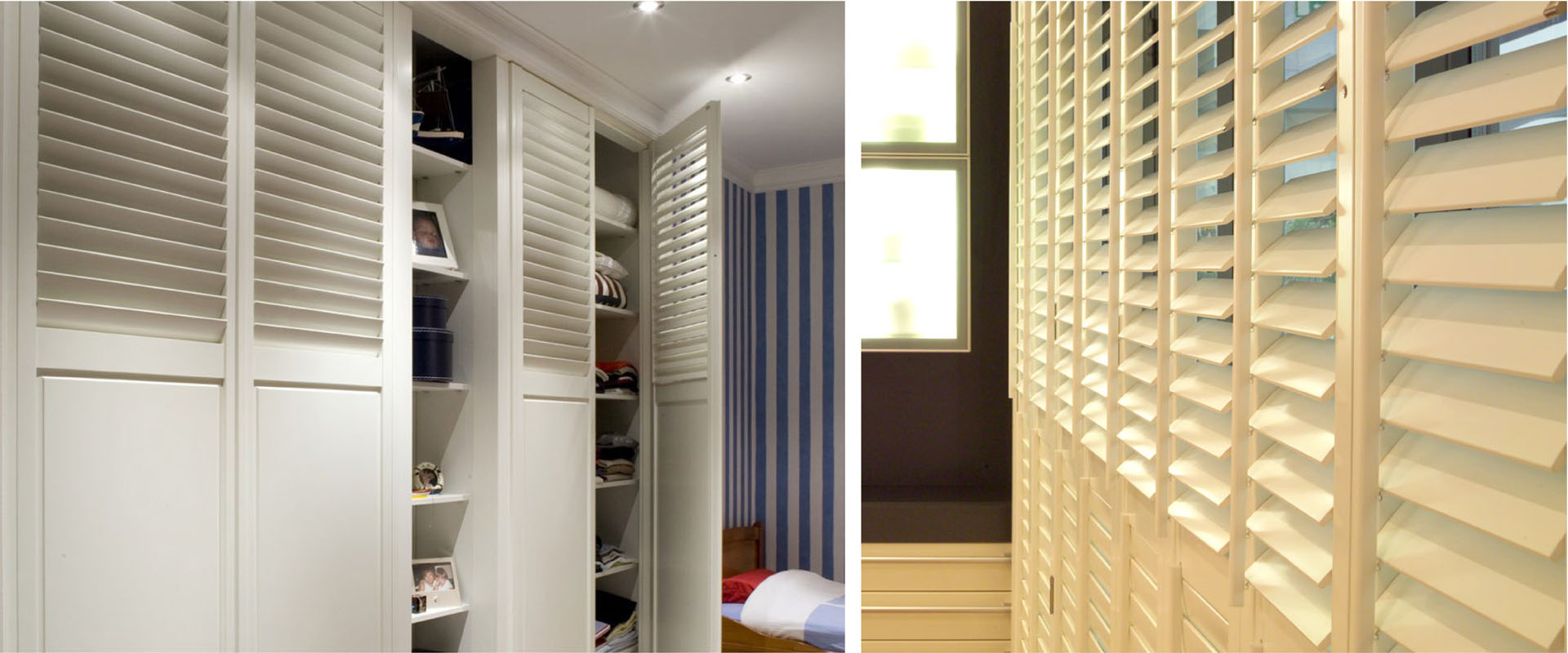 Want a quote for shutters?
Get in touch with our design team today