As energy prices go up it's hard not to feel conscious about how much energy you could be wasting. This article answers the question: how much do shutters reduce heat loss?
On average 10% of household heat is lost through windows. Combine that with the average heat loss from curtains or blinds which is 15-17% and you have quite a lot of heat being wasted. Studies show that shutters reduce heat loss by as much as 30%, although some research claims that number to be much higher, more like 50-60%.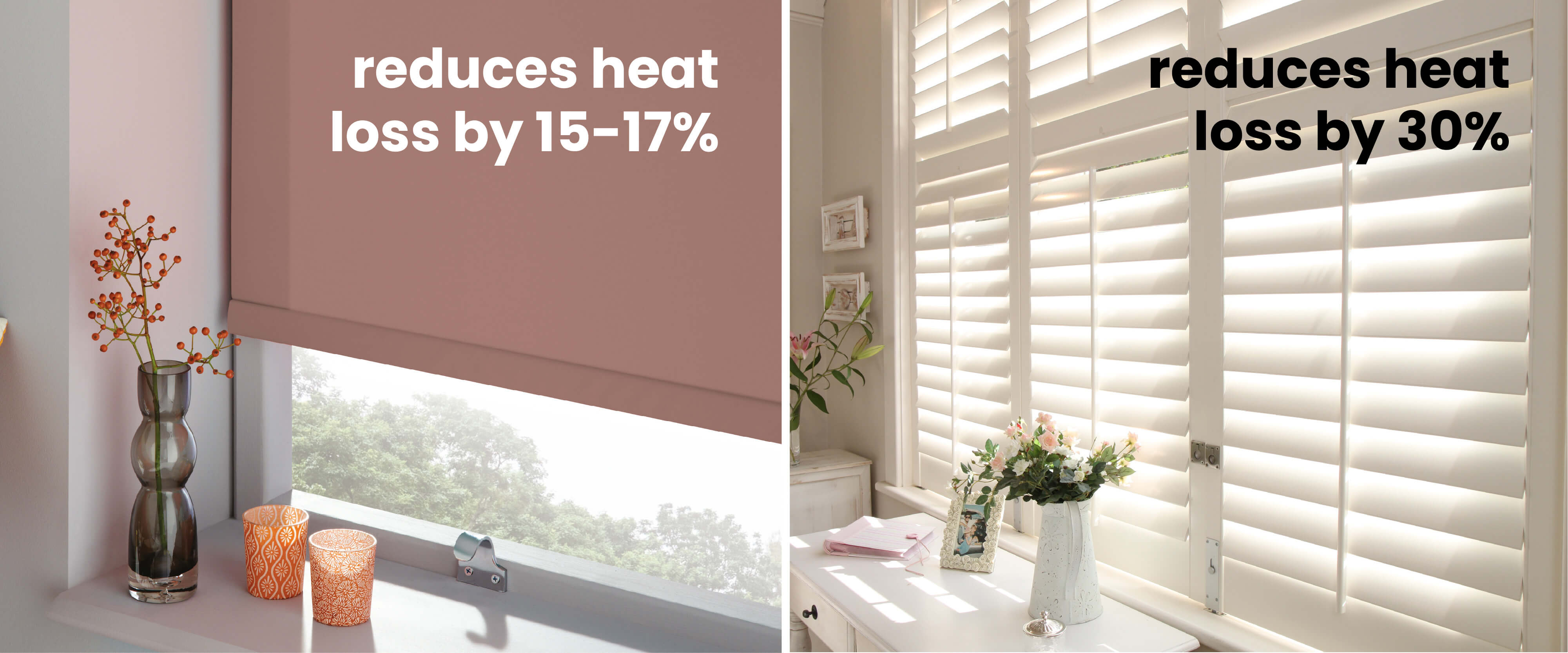 Shutters are made from a combination of materials that provide a thicker barrier helping to prevent warm air from escaping and cold draughts from entering. With energy bills rising many of us are starting to put on an extra layer and be more mindful of our energy consumption. If you are thinking about smart solutions to save on your energy bill, shutters are a great investment to make for the future.
See our full range of shutters here.
Some may be asking, what happens in summer, if shutters are great at retaining heat does that mean my house be boiling? The answer is no. Shutters keep rooms cool by reflecting some of the sun's heat away from the room. The upside to shutters is you can have them close with the louvres tilting downward to reflect heat and have the window open behind to let in a cool breeze.
The versatile nature of shutters means that they help you maximise the heat in your house during the wintertime, keep spaces cool during hot summers and help you save on your energy bill in the long term.